Lightning's Bolt
The online portfolio of Ms. Lightning
aka Tonya Davis-Miller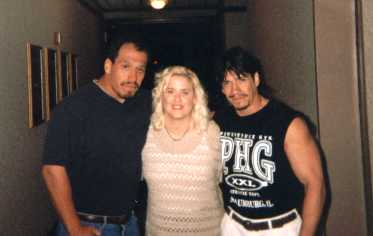 I'll Miss You, Brother Eddie!
Enjoy your Heavenly Title Reign!
---
---
I am available for personal appearances, public speaking, modeling shoots, commercials, tv and film. Trade for prints available only in Charlotte, NC. Travel expenses must be paid for travel outside of Charlotte. Please email me at btlightning@yahoo.com for booking information.
---
****I am a professional wrestling valet/manager. I am available for Professional Wrestling Shows ONLY!!! By this I mean WWE type shows or independent federations. I do not wrestle men or their wives/girlfriends for sexual pleasure. If this is your thing, good for you. Go fly your kite, but don't bother asking me to hold the string! NOT GONNA HAPPEN!!!!!!!!!****
---
© 1999-2002 Tonya Davis-Miller aka Ms. Lightning
---